The big question: Is ecommerce SEO any different than plain old SEO? The short answer is no… technically it's not much different than normal SEO. A lot of the same basic principles and best-practices apply regardless of whether you're TMZ or Amazon. According to ecommerce giant Shopify's blog, a few years ago, a study found that only 4.8% of searchers make it to the second page of search results and only 1.1% get to page 3. Think of your own personal search habits and it's undeniable, ranking on the first page for relevant keywords is incredibly important no matter what your business model is. The same study found that the top result grabs 32.5% of traffic on average. The second result grabs only 17.6%. By result six? You're looking at less than 5% of traffic on average… in ecommerce more traffic = more sales.
3 Important Factors for Ecommerce SEO
When it comes to ecommerce SEO there are some important factors to consider that other types of sites may not devote as much of their focus to. We broke it down to three main factors that deserve special attention in developing an ecommerce SEO strategy and presence.
Customer Reviews
Mobile Optimization
Long Tail Keywords
Ecommerce SEO Priority #1 – Customer reviews
While customer reviews aren't something SEOs have direct control over they are important just the same. Customer reviews have a visible impact on search results. Even though the nature of reviews also cannot be controlled, SEO's can highlight and elevate more positive feedback and gain from it.
3rd party reviews from sites like Yelp and Amazon are an important consideration, and links from these sites will help your organic ranking potential. You can pick a few of your best reviews and link directly back to them from your own site and social media profiles. There are a lot of additional ways a good SEO can use your positive reviews to benefit overall ecommerce SEO.
Social media mentions are another great avenue of SEO value for back links. They can also lead to user-generated content and brand authority, which does impact your search engine performance. Keeping tabs on conversations about your brand and interacting with customers and prospects is an important part of staying relevant, and as a result – ecommerce SEO.
If you are publish high-quality content that other people enjoy and also share — then you are doing it right.
Ecommerce SEO Priority #2 – Mobile Optimization
The data doesn't lie and as of August 2017 – 57% of traffic on the web comes from smartphones and tablets instead of desktops – I repeat… 57% – that's more than half in case you are slow with math… which means that a paradigm shift is already happening. Your mobile design is already more important than your desktop – it has the larger audience.
Making strategic decisions about how you approach mobile SEO is unquestionably important. It might be good to look at your analytics and ask yourself what percentage of your traffic is coming from mobile devices vs. desktops.
Are you aware of mobile-first indexing? Mobile-first indexing is exactly what it sounds like. It means that the mobile version of your website is now the starting point for what Google includes in their index, and the baseline for how they determine rankings.
Soon everyone online will be part of the mobile-first index, meaning the mobile version of their site is the one that will be used to determine search results. You heard that right, the desktop version of your site is almost completely irrelevant for search. The strategic implications of this are massive.
Ecommerce SEO Priority #3 – Long Tail Keywords
Keywords are important for any ecommerce SEO strategy and most should include long-tail keywords. Long tail keywords might include specific names of products, SKU's or actual product ID numbers. Users searching for the product your selling may use the SKU or UPC number to look for a product and if you are optimized to these longtail keywords, you are going to win more of that traffic and more of those sales.
Many SEOs are still under the impression that long-tail keywords are simply longer keyword phrases, or keyword variations listed at the bottom of your keyword tools when you sort through traffic. This is not the case, longtail keywords are very specific keywords whereas some of the more sought after keywords are general or broad. As one example if you are looking for brake pad for your Toyota "Toyota brake pad" is a good general keyword but the actual part number PTR09-34071 would be a more longtail keyword for a Toyota brake pad, you get the idea.
Long-tail keywords are keyword phrases that typically:
Do  not turn up in any keyword tool.
Only show up in Google Analytics and Google Search Console
Individually have very small amounts of traffic.
Are sometimes not searched more than once.
Make up the majority of search traffic on the web.
So a longtail strategy takes a lot more work and knowledge of what you are marketing. There is a lot more work involved for a lot less traffic. However, the quality of the traffic on longtail keywords is usually very good, they typically convert well if you are doing it right. Mostly because these are terms that tend to be closer to the bottom of the funnel.
Conclusion
Overall there is not really a visible difference between ecommerce SEO and standard SEO. There are however area's of focus such as customer reviews and mobile optimization that are of the utmost importance for ecommerce businesses to consider during the SEO process.
An Ecommerce SEO Case Study
The proof is real, here is a case study for an ecommerce SEO client that we work with.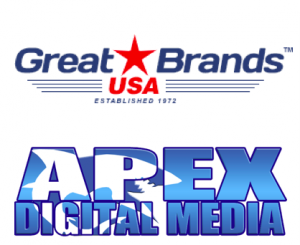 Let's Talk about Your Business!
If you're too busy to do this on your own and just need a quality partner to make you visible online fill out this form and we will set up a time to speak about your goals.
(sources:
– https://www.shopify.com/blog/ecommerce-seo-beginners-guide
– https://searchengineland.com/how-to-build-an-e-commerce-seo-strategy-for-large-retailers-297075
– https://searchengineland.com/best-practices-in-e-commerce-seo-176921 )