E-commerce Website Design & Development
E-commerce website design is becoming a more sought-after skill in today's market. Anyone who runs a business needs to have an online presence or or at least some sort of online entity that sells their wares. To meet this level of need Apex Digital Media offers responsive, professional e-commerce web design. Our experience can help you not only to better brand your organization but also to increase inbound leads or sales.
Building an Effective Sales Funnel
We work with companies to find out what their core goals are and then optimize their web presence around those goals. The first step is to ensure that client's have a website that looks great on all devices, is easy to find in search engines and moves prospective customers down the conversion funnel to a sale as fast as possible.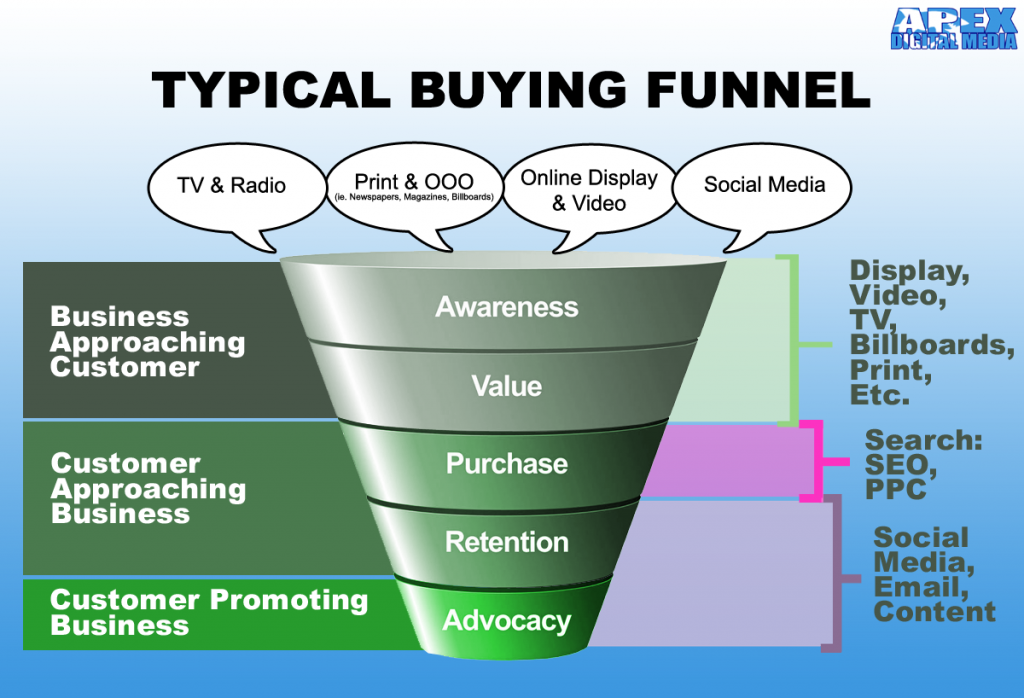 The goal with e-commerce is to sell products so a big part of an effective e-commerce website is being able to convert traffic into sales. Once you're getting a good flow of qualified traffic to your website it should convert that traffic into sales, emails or phone calls. It only makes sense that you are visible and ready to answer when people are searching for the things that you provide. We have a long list of experience helping eCommerce websites better optimize their presence and overall business model to increase sales and profits.