Facebook marketing has become necessary for any serious business. This is because Facebook, is of course the most prominent and pervasive social media network in existence today.
In fact, Google & Facebook alone boast probably the largest percentages of actual online audience. Platforms like Snapchat & Twitter aren't far behind and it will be interesting to see what the future holds for social technology.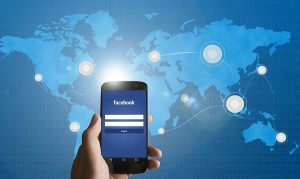 If you're a modern business that's not engaged in Facebook marketing, you are likely missing out on a huge audience. That aside, Facebook has an entire universe of great features for marketing. The first being the ability to target by "likes" – this feature far surpasses just about anything else I can think of for branding. If you make a product similar to "pet rock" for example, you could start a branding campaign by showing ads to users on Facebook who have "liked" the pet rock page. From there you can target people who have visited it, similar pages, and on and on.
Targeting is a great feature of Facebook marketing but simply maintaining a presence on Facebook for your brand can also be a huge asset.
Remember that what's valuable online is audience. How you cultivate yours and how large you can grow it will ultimately determine how much your brand is worth. Facebook is probably one of the best social springboards for up and coming brands to develop this valuable audience.