Apex Digital Media is also an online marketing & medical website design agency. We have experience offering digital strategy, creative design, health content creation and management and SEO for healthcare industry professionals.
We work with traditional physicians as well as holistic doctors and practitioners. A large amount of our clientele is health driven ranging from healthy lifestyle products to personal trainers and medical doctors.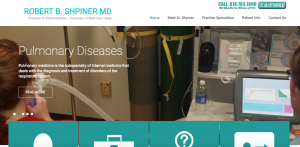 As a medical professional in todays world you need a mobile responsive website that prominently displays your expertise and contact information so that potential patients can easily find you. We are not only experts in medical web design & SEO. We also have experience with other health driven digital marketing initiatives.
Start your practice off with a site that looks great on any device and let us help you drive more traffic and new patients into your office.