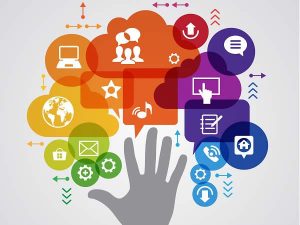 The "blogosphere" remember that buzz word? It's not one you hear a lot anymore, however it is more important than ever that you or someone you pay be creating content or blogging for your business.
Creating content that speaks to what you offer as a business is the best way to gain visibility on social media sites and in search engines. Additionally, it's a way for you to showcase your expertise and earn the trust and awareness of potential customers.
It can also be profitable. According to Technorati (a popular blog network) blogs with 100,000 or more monthly unique visitors can earn on average around $75,000 annually.
So if you are not already doing it – it's probably time to get started. At Apex Digital Media we offer basic business website packages that are reasonably priced and will enable you for blogging. You don't have to go with us of course, we've also written a lot about how to pick the best design / marketing firm for your needs.
If you're wading into the fray inexperienced and alone – we are here to help. Here are a list of important things to consider before you start cranking out content.
Decide What Your Purpose Is
There are several reasons to own a website for your business but to be clear there are about 4 that stand out:
Building a Brand: Unless you are spending heavily on advertising, your website is likely the first impression a prospective customer will have of you. Make sure it looks professional and accurately represents your brand.
Generating Leads: Your business might not exist solely online. You may want to use it to drive consumer traffic to your store, you may want to use it to capture email addresses in the form of a mailing list. If you are looking to generate leads, make sure your site is set up accordingly with a clear call to action (ie. "sign up for our mailing list!" )
Generating Direct Sales: A fairly simple concept. Whether people buy on your website or its used to drive them to your store, direct sales are the goal.
Generating Advertising Revenue: On the other hand maybe what you are blogging for your business is extremely popular and your site gets a ton of traffic. If that's the case placing ads and making revenue from them never hurts. It can however be difficult to try and run a site focused on direct sales while simultaneously trying to make money from advertising. Ad placements can cause the page load times to decrease and there is a chance a consumer could see an ad from a competitor and click off to somewhere else. Whichever of these items is your focus, be sure to keep everything you create geared towards it.
What Are You Trying to Accomplish?
If your goal is generating leads you need to have your page & posts optimized to push people to fill out a form or make a phone call. If you are trying to make money from advertising you will need to do everything you can to drive traffic. There are a myriad of reasons to create content around your business but make sure you have complete clarity on why YOU are doing it. Also, set benchmarks for yourself and goals to achieve. If you are doing lead gen ask yourself "How many leads do I want per month?" If you are trying to make revenue from advertising you will need to find ways to push traffic to your site. (Hint: Social Media is a great place to start)
Once you have a goal set and have answered the "why" you can start to think about creating content for your business or the "how." If you sell cars maybe you want to write about which new models on your lot have the highest consumer favorability ratings. If you are a restaurant you might want to talk about how your ingredients are sourced from organic local farms. Do your best to find your niche and run with it.
Best Practices When Creating Content For Your Business
Frequency – Will you post Daily? Weekly? Monthly? The more frequently you create content and share it on social media channels the better visibility you will have. Google loves "fresh" so your chances of being seen by a large audience is much better if you crank out the content daily or even several times a day. Weekly is adequate too but think of how you feel when you look at a brand's Facebook page or blog and it hasn't been updated in a month. It seems like the lights are off.
Creating Content Ahead of Time –  If you are a busy business owner, chances are good you aren't going to have a couple hours to sit down and compose a new blog each day. You have a couple of options here. Create 5 – 10 posts in advance and then schedule them. If you can stay ahead of this schedule you will be able to continually have fresh content each day. The second option is to hire someone to do the writing for you. If you are bootstrapped there are plenty of college kids and people who will write for you at a reasonable rate or even for free. Never hurts to check your options.
Include a Call to Action – If you are doing this to drive new business, don't forget to include a call to action! Most people aren't just going to magically sign up for your mailing list or download your e-book without being asked to. If they are interested in what you're doing though, the chances are good if you dangle that carrot in front of them they will go after it. Here are a few examples of worthwhile calls to action:
• Join my email list
• Download my ebook
• Buy my product
• Sign up for my service
• Call or email me for a consultation
• Buy advertising on this blog
• Connect with me on various social sites (Facebook, Twitter, LinkedIn, MySpace etc.)
• Visit my store or office
• Come meet me at this live event
These are just samples – depending on the nature of your business you will want to come up with something that fits best with your site or blog.
Professionally Design Your Blog & Pages
As mentioned earlier, Apex Digital Media offers small business website packages at reasonable rates. If you are working with a smaller budget of less than $3 – $5,000, we can help! If you are intrepid and self-motivated you can also save money doing it yourself. Wordpress has free options for blogging as do several other platforms. Of course, if this is for a professional business using http://wordpress.mybusinessname.com might not have the professional sheen you're looking for. So keep that in mind, your website is your first impression – having a professional design reflects upon your business. Think about it – if you go to a company's website and it looks like it was designed in 1998 and is not mobile responsive you think less of them. Don't be that business.
Marketing Content You Create For Your Business
Social Media is hands down the best way to advertise content you create for your business. Here's why: Relevant audience. Facebook gives you the ability to directly target users by all sorts of data points including "Likes" – so if you're a website targeting comic book fans, Facebook will allow you to target people who have "liked" Marvel or DC's fan pages. That's only the beginning though – you can also add additional layers of targeting in the form of gender, age, zip code and more.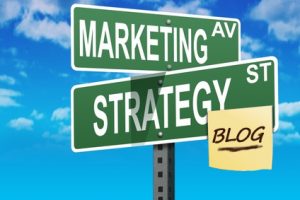 If you don't have a budget to pay for advertising – social is still the answer. We have found that simply by tweeting out content or sharing it on Linked In & Facebook we have generated a lot of new business. This also goes back to frequency. If you are frequently posting / sharing content on social platforms the relevant audience will find you. Think of platforms like Twitter, YouTube, Pinterest or Instagram as "Discovery Engines" – a theme we will cover in more detail in a later post. Discovery engines allow users who are interested in a particular theme to easily find you. Take advantage of this!
Analyze & Optimize
There are so many free online tools for analytics it's ridiculous – the pinnacle of course being Google Analytics. Make sure you install Google Analytics and scour your data regularly. You will see which pieces of content are being read by viewing the "Time Spent" metric. If users on average are spending 5 – 1o minutes on a page, it's a good sign they are engaged and reading. You can then use this data to create additional content in a similar vein that users will enjoy.
Quantcast is another fantastic benchmarking tool that will allow you to see how you rank with other similar content creators. It also has in-depth statistics on the types of audience that likes your content and frequently visits your pages.
(source: http://www.inc.com/guides/10-step-guide-to-blogging.html)