AdWords is constantly evolving and being updated. This is great for marketers but also tough as sometimes it can be difficult to know exactly what tools you have in your arsenal. Unless you read Google's AdWords Blog on a regular basis you might not know what they've been up to.
Well, Apex Digital Media is here to save the day with one of those handy Buzzfeed style lists "5 Amazing Things You Didn't Know You Should Know" – you get the idea. Hopefully in this case our list is useful, educational, etc.
1 – Ad Customizers
blah Ad cust0mizers are great for e-commerce websites who are selling multiple brands. There are a ton of different variables in an ad, ranging from the brand, model, price, discount, etc. As an example, if you sell multiple brands of t-shirts with varying prices and offerings; rather than having to make a unique ad for each rock band, size, and type (short vs. long sleeved), you can use a multiple ad customizer to create an ad that is customized to each unique search a user might perform. The image below uses the example of mixers – as an advertiser you can use variables to cater to the brand or price range a user is searching for.

2 – Callout Extensions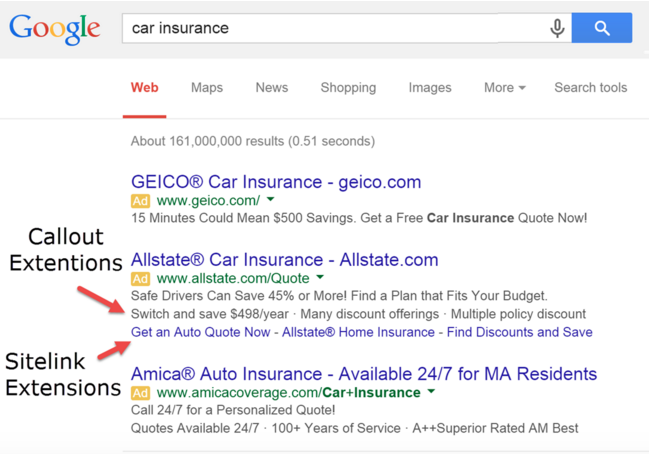 In the above example (borrowed from this WordStream Post) The GEICO ad has two lines of text: "15 minutes Could Mean $500 Savings. (Full stop.) Get a Free Car Insurance Quote Now!" Those are actually two lines of text that have been truncated into one line; they're basically the description line one and description line two.
But Allstate has messaging that reads: "Safe Drivers Can Save 45% or More! Find a Plan that Fits your Budget." This clever ad construction is giving them an extra line of text to work with. They are effectively using Site Link Extensions "Get an Auto Quote Now" while "Switch and save $498 per year". "Many discount offerings". & "Multiply policy discount." are Callout Extensions that help to better separate the site links. To sum, Site Link Extensions are used to send customers to specific pages to purchase or contact, while Callout Extensions are used to highlight features of your business, product or service.
3 – Call Conversion Tracking
Virtually everyone is now on a mobile device. This can be good for businesses who want to track and measure the effectiveness of phone calls. Even better news for these businesses was Google's announcement last year about Website Call Conversion Tracking. Now, when people get to your website via search ads, the phone number link dynamically becomes a forwarding number that allows you to track how many of the calls that come through to your business were referred by your campaigns.
To set this up you'll need to go into conversion tracking and set up a new conversion type. Once you're done it will give you a javascript code to put on your website that will store data from calls.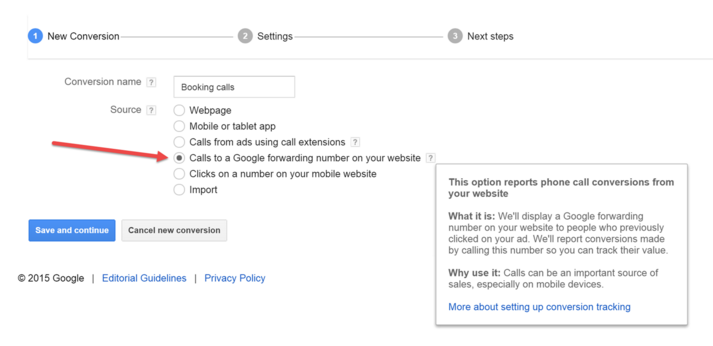 4 – App Promotion Ads
Since pretty much everyone is on a "smartphone" at this point Google and other major players are making efforts to cater to what is the obvious trajectory of the web…. mobile. The most obvious venture into this realm would be a Google search app install ad. These types of ads only serve to users on mobile operating systems and serve up an ad, it says, "Click to install," a call to action that would look suspicious in any other type of environment. 
5 – Google Web Designer – HTML 5 Ad Designer
For bonus points I thought we should mention Google's updated HTML 5 Ad designer better known as "Google Web Designer" – These tools allow you to craft customized HTML 5 display campaigns. It's definitely worth a look if you're doing anything serious on Google's display network.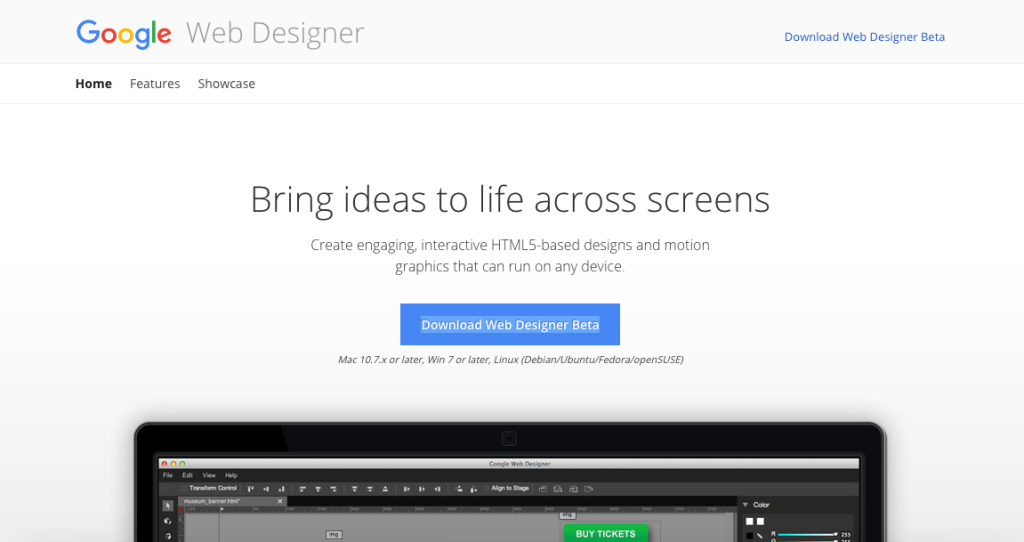 (sourced from: http://www.wordstream.com/blog/ws/2015/03/03/new-adwords-tools)