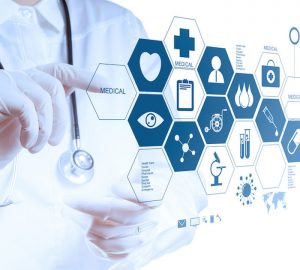 How is Medical Web Design Different from Standard Web Design?
As a business that's located in Beverly Hills, CA we get a lot of inquiries from medical professionals about medical web design. So what separates it from standard web design? To start medical professionals need to project a professional image that showcases their practice and area's of expertise. There are a few other major things you need to consider when building a medical website. Let's walk through a few of them shall we?
Narrow Your Focus to Your Specialty
If you're a doctor with multiple specialties it's good to narrow your focus to one core specialty. This goes to a basic marketing principal "KISS" or "Keep it Simple, Stupid." This is a big help to your overall site structure and navigation. It's also a great booster for SEO (Search Engine Optimization). The more focused your content and structure are, the better you will do in standard search results.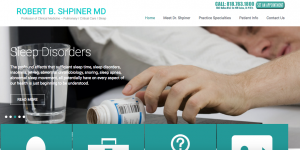 As an example, one of our clients Dr. Robert B Shpiner has multiple specialties. He cites pulmonary diseases, sleep apnea, second opinions and internal medicine as a few of his specialties. Rather than try to cram all these keywords into the title and other important parts of the site we narrowed the focus to "sleep disorders" and got him the domain "Valley Sleep Doctor." This domain contains the keyword for "sleep" and "doctor" in the domain name which will also help greatly with SEO.
Branding is Important – Even in Medical Web Design
A lot of medical professionals may not see themselves as a "brand" but your brand is who you are.  So it's important to create a brand for yourself if you don't already have one. There are several steps to branding a medical practice here are three important ones to consider:
Narrow Your Focus: Not to be redundant here, but you need to start with identifying some of your practices best traits. Focus on your depth of experience in the field, the technology you use, convenience (offering evening and weekend appointments, etc.). Most importantly, stay true to your core areas of expertise. Don'€™t try and pretend to be something you are not. Consumers will quickly recognize this as false advertising and it will do more harm than good.
Create Video Content: Video is a key signal for search engine optimization. If yo

Mobile Site Sample

u have video content that speaks to your expertise you are much more likely to be visible to potential patients than with out it. Not only do Google, Bing & Yahoo rank video content higher in search, it's also a convenient way to get your message through to a prospect. Most people won't take the time to read a long blog article, but will watch a 2 minute video.

Share information: Part of good SEO is creating content, plain and simple. So the more content you have on your site that showcases your expertise the better. As an example, if you are a dermatologist 20 articles about different skin conditions you've encountered have a much better chance of being discovered than a single page outlining what you do in relation to dermatology. A few videos and infographics and you have a winning mix of information that is likely to be seen by prospective patients.
Your Biggest Audience is On Mobile Devices
By the latest measurements, roughly 65% of your audience is on some kind of tablet or mobile phone. Desktop computers are now a "secondary touchpoint" for most internet users. Knowing that more than half of your audience is on a mobile device it only makes sense.  Your mobile site should be your first priority.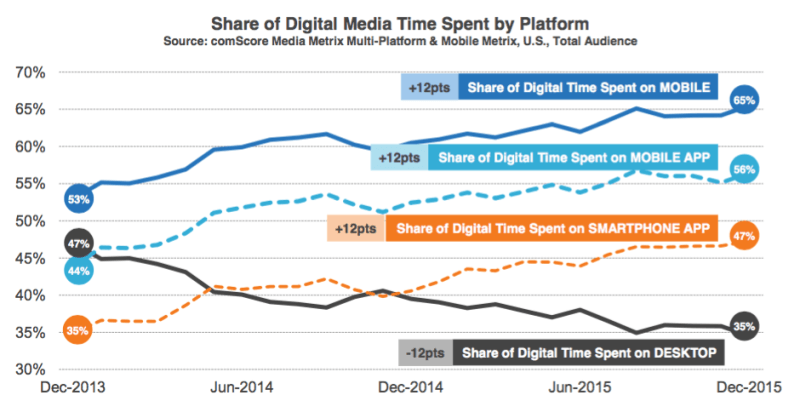 Create a Quick Video Introduction to Your Practice
The last, but most important tip is to create a video introduction to familiarize people with you and your practice. Digital video is the new normal and having a visible example of who you are and what you do will make people more comfortable about picking up the phone and making an appointment. The video we created for Dr. Shpiner has been an incredible tool for introducing the Dr. and familiarizing him with potential patients.
Most medical professionals don't have the time or know how to do all this on their own. If you're interested in discussing our rates and packages for medical web design, give us a call or send us an email: – We'd love to talk with you.