Magento Design and Development is Expensive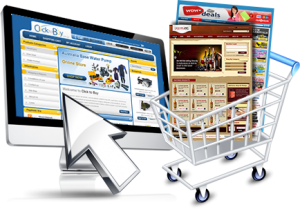 We do a lot of design for e-commerce driven businesses. One of the things we've run into a lot over the past couple years is people with unfinished Magento sites who need our help to get them functioning properly.
This can be a daunting task depending on several factors including which version of Magento they have and what type of hosting solution they are using. We did a lot of research into the costs associated with building and maintaining and found this article by the good folks at Shero Designs that covers the issue with great nuance. We borrowed a few of the key points from it for our blog and we encourage you to click over to their website and read the full version of the original post if you're seriously considering a Magento site. (We also encourage you to read this thread and as many of the responses as you have time for.)
Magento Hosting
Let's start with the basics. You need to strongly consider your hosting before anything. We recently took on a client who does pre-sale launches that produce incredibly high traffic spikes. Initially working with this customer there were issues with his server CPU maxing out. We were forced to move him to a more robust host and they are no longer having problems. If you are using Enterprise Edition you will need a dedicated server – however, we recommend it with Community Edition as well if you are planning on serving a large, international market.
If you are a site that's doing 30 / 50,000 uniques or more per month it's a good idea to get a dedicated server that is not cloud based. Most people completely negate the cost of hosting when looking to build a site of this nature but it's an important one. You should be able to find a good dedicated server for $300 – $500 a month. If you are a small store without a budget like that you can work with shared hosting to start and find a hosting company that can grow with you. A lot of companies will have basic starter packages for $10 / $20 a month and as your site begins to grow you can expand to larger packages with ease.
Some questions to ask yourself when choosing a Magento hosting company are:
Will you need shared hosting, dedicated or multi-server environment?
Where is your target market located Geographically?
How many unique visits / day do you expect?
How many concurrent Magento customers do you expect?
How large will your catalog be (SKU count)?
Will you be using the Magento Payment Bridge?
Will you be using a service to monitor your website's performance (e.g Pingdom, New Relics)?
Will you need a content delivery network (CDN)?
Basic Magento Website – Approx. $25 – $50,000.00
This is a basic website for a business starting from scratch or moving over from a different platform. This can be done by using a pre-built template which can be purchased or comes with a basic install of Magento. Another method is by converting an Adobe Photoshop design into a Magento store. Both of these options require a good deal of time to set up, configure, customize and test which is why even at a basic level Magento sites are not cheap.
Here are some of the basic features you can expect with a basic set-up of this nature.
The Latest Community Magento Edition
Limit of about 5,000 SKU's
Simple Design Implementation
Transactional Emails with Store Logo
Inventory System or POS Integration
Integration of Payment Processor such as Authorize.net and alternative payment methods from PayPal, Amazon, Apple Pay, etc.
SSL Configuration
Product and Category Setup and Configuration
Site & Database Testing
Basic Shipping & Tax Configuration (usually requires an extension)
Internal quality assurance (QA) to ensure cross-browser compatibility and functioning of all features
Responsive design for mobile devices
Custom Magento Website Approx. $50 – $100,000.00 (and Up)
This option is for bigger, established retailers who do most of their business online and are either moving from a different eCommerce platform or are upgrading their existing Magento websites. It provides a complete solution to online selling and with a business continuity plan in place for growth.
5,000+ SKU's
On-Site SEO
Inventory System or POS Integration
Multilingual Store Front
Advanced 301 Redirects
Custom Home Page Design, Check Out Page, Product Landing Page Etc
Custom Banner/Graphics
Different Pricing for Wholesale, Partners, and Retail Customers
One Page Checkout
Address Validation at Checkout
Advanced Reviews
Auto-Complete Search
Gift Registry
WordPress Blog Integration
Social Media Sharing Options
Connection With Back office Accounting Systems, Sales Force, Rewards Program, and Other
Affiliate Marketing Systems
Testing/ QA
Code Documentation
Warranty and Support
Data Migration
Advanced Shipping Configuration
Magento Enterprise Cost $100,000-$250,000 and Up
This option includes all the features from the Custom Magento website. Magento Enterprise Edition comes with the following additional features:
Mobile Commerce
Multiple Stores
Full Page Caching
Free Professional Customer Support
Built in Modules
25,000+ SKU's
Private Sales, Wholesale, Gift Registries
Hosted By Magento
Search Engine Optimization
Customer Segmentation
Targeted Promotions & Merchandising
Custom Coupons
Return Management Authorization
To find out more about how Apex Digital Media can help you with Magento Design and Development click here.