In another sign that digital marketing has officially achieved mainstream status, advanced audience target is going to have a seat at 2015 TV Upfronts. Media vendors are promising advertisers cross-platform reach – mainly out of necessity as viewer attention is beginning to fragment across devices. Brands want to be sure that when they commit to an upfront buy there are going to be "multiple points of execution" as ad exchanger puts it.
According to AdAge & Forrester – Digital ad spending is going to overtake traditional television by the end of 2016 so this intermingling of digital and television in upfronts has been going on for a while now but is really starting to take hold as more and more people move from traditional television viewing to tablets and handheld mobile devices.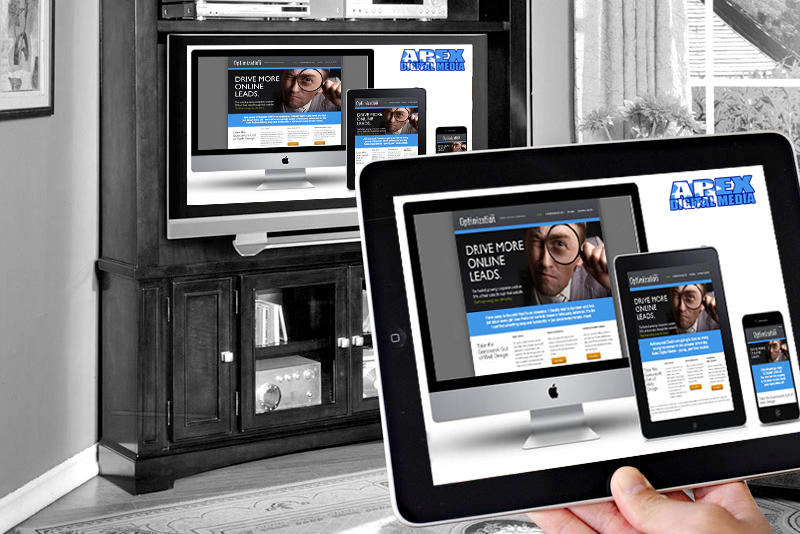 NBC is one network who has been ahead of the curve with this trend. Their launch of Hulu in 2004 has proven to be a very wise move in the wake of success stories like Netflix and Apple TV. They recently launched a tool called "Social Sync" that allows advertisers to integrate paid and organic social campaigns with TV distribution efforts. About 1/3 of client business NBC transacted at upfronts last year included TV & Digital Extensions. They expect an even bigger number of marketers to bring converged budgets to the table this year. A+E Networks is another major player leaning heavily into the digital space. One challenge it faces is justifying advertiser spend for newer formats like in-app video. On average the network says it has 50%-60% of traffic moving from traditional desktop into mobile and other non-desktop environments.
In addition to advertisers shifting more budget from television to digital media agencies are beginning to meld their digital video and TV buying groups. The dynamics between television networks and agencies during Upfront negotiations is also starting to produce some interesting dynamics.
One is the urgency factor, booking ad placements at upfronts is likened to booking a flight during the holidays. If you book ahead you're guaranteed to get a lower price and the seat you want. Another is the differential in network ratings and the prices that advertisers are willing to pay for premium content. The advertiser will use a drop in TV ratings to argue for reduced CPM's and sellers will counter with data and new channels, proprietary audience targeting, apps, and other new opportunities.
The push back from the agencies remains on the loss of audience. They feel justified in offering lower CPM's to networks for a drop in ratings, while the networks will argue that the audiences have just moved over to mobile, video on demand and other methods of viewing their content. At the end of the day TV Networks have the premium video content that the biggest and highest spending brand advertisers want to be associated with. Brands are going to pay for the audience one way or another, regardless of what type of device they are viewing the content on.
The process of TV upfronts will continue to merge with digital in the coming years as technology, viewing habits and platforms continue to evolve.
 (source: http://adexchanger.com/digital-tv/digital-influences-tv-buys-as-networks-prep-for-converged-upfronts)