The marketing and advertising realm is full of clients who don't settle for sub-par customer service. As an independent digital brand development agency, we understand the importance of providing top-quality services with a fast turnaround time and flexibility allotted to all clients. Based in Los Angeles, we work with businesses around the nation to develop, manage, and support innovative marketing strategies and growth programs.
Developing a strong branding and marketing strategy isn't easy. It requires a strong, personalized relationship with clients and a deep understanding of your target market, as well as a strong client portfolio. Our comprehensive services not only help you perfect that strategy, but they help you maximize your return on investment. According toSalesforce, a strong marketing strategy integrates elements of brand recognition, web traffic and impressions, and customer lifetime value.
At Apex, we focus on more than Google rankings or traffic.We help you create an online presence that brings your company's brand to the next level. Our commitment to excellence has earned as a spot as an industry expert for three categories on the research platform, Clutch. Clutch researches firms from around the world, ranking them according to reviews and their respective ability to deliver.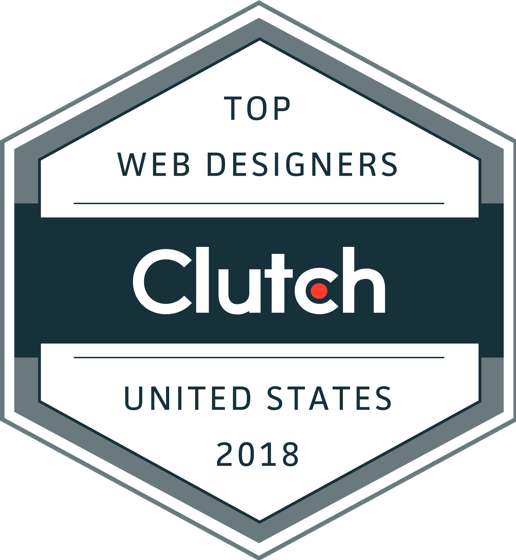 We are excited to announce that Clutch has named us as one of the top web designers in Los Angeles for 2018! The Manifest, Clutch's sister company, also lists us as one of the top SEO agencies in the Los Angeles metro area. Clutch is a Washington DC-based B2B ratings and reviews platform that shows distinguished companies across different fields such as web design companies and PR firms. Their sister site, The Manifest, also provides reports and lists on top tech companies and guides buyers through their decision process.
For each firm listed on their site, there is an intensive research process, which examines over a dozen unique factors. Chief among these factors are the team's conversations with clients, in which analysts discuss elements such as a company's services offered, results of the engagement, and project management style. Companies are ranked on Clutch according to their service offerings, their portfolio of work and clientele, and their ability to deliver.
"In today's competitive digital landscape, having a unique and eye-catching design for your website is essential to stand out from the crowd," remarked Clutch Business Analyst DJ Fajana. "These leaders have not only demonstrated creativity and a deep understanding of the industries they work in, but they ensure that their clients are informed and happy throughout the entire design process."
We are very proud of our client's feedback, and excited for more positive feedback to come and be published on Clutch in 2019!