I have worked in digital marketing in one form or another for over 15 years. So I've witnessed the evolution of different technologies first hand and seen "the next big thing" come and go a few times. I have been a participant in the Silicon Beach economy where tech meets entertainment. I've also watched, and participated in, the evolution of Los Angeles Social Media Management Agencies.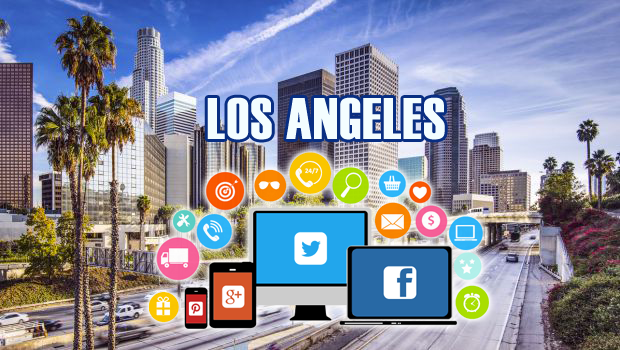 As this evolution came about I noticed something interesting. Just about every agency calling themselves a "Social Media Agency" falls into a category. That is there are different types of Social Media Agencies. They have different skillsets and different value propositions. None of them are necessarily better than the other, each just specializes in different areas.
3 Main Categories for Los Angeles Social Media Management Agencies
As a service to the public at large we thought it would be worthwhile to break down the 3 different kinds of Los Angeles social media management agencies as we see them. This is a quickly growing field of expertise and could evolve further in 2018 – but this is where we are at today.
1 – The Social Media Influencer Agency
I got my feet wet working at a social media agency in Hollywood called Digital Media Management. They are still around and still doing big things. When I first began working for Luigi back in 2011 there weren't really any of these types of agencies in existence. He was definitely one of, if not the first in this space. Now you can find them everywhere – The Audience & IZEA are a couple more that come to mind. The premise is simple – if you're famous or have any degree of fame (actress, sports icon, YouTube star, etc.) you can use this influence to make money. A famous actress has a huge social media following and it can be another stream of income in addition to what she's making from TV, Movies, voiceovers, etc. That was the premise of the influencer agency initially. Over time as social media has evolved so has the influencer agency model. A celebrity can be their own brand now and command high dollars from product endorsements or simply leveraging their social channels in existing endorsement deals they may have.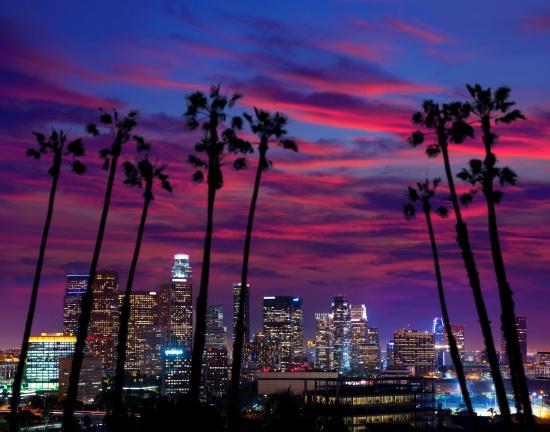 2 – The Strictly Social Media Agency
As social media evolved into a more relevant part of the marketing landscape we saw the simultaneous rise of the strictly social media agency. Agencies like Stark, HYFN or Social Vantage are almost strictly social media management & advertising agencies. Their core is social media and social media only… they don't do much else. Due to the changing landscape a lot of these agencies now also offer content & SEO, a lot of them website design services as well.
The saturation of this market proves something – the importance of social media. When social media first became a mainstream item I remember people laughing at the idea of having a "social media manager." "You mean like someone to do my tweets for me? bah ha ha ha ha" was usually the tone. Those people aren't laughing anymore if they run a business. In 2017, 2018 and beyond the importance of having a strong social media presence is only growing.
3 – The Full Service Digital & Social Media Agency
Finally in our list of los angeles social media management agencies, we reach the peak. The full service digital & social media agency. Apex Digital Media falls into this category so we obviously think it's the best and we're obviously a little bit biased. Allow me to explain the rationale behind this judgement – and then you can decide whether or not our bias is warranted.
In the modern digital economy you have a digital brand that is completely interconnected. From your website & blog to your social media channels, SEO & paid advertising, customer service & community, etc. All aspects of your digital brand should be working in concert. The benefit of a full service agency like us is that we carefully consider your digital marketing strategy with all of these brand assets in mind. The website is the foundation, You have to have great SEO and a mobile optimized website. From there you want that SEO to carry over to your social media channels and landing pages for pay per click. The reason we believe a full service approach is the best is that in our experience it is the most thorough. It positions a brand to develop a higher level strategy and execute more efficiently as everything is working together and rowing in the same direction.
We understand that these categories are pretty general. There are so many agencies in today's market that of course we may have glossed over some of the more obscure, niche specific agencies but we feel like these 3 categories are an accurate representation of los angeles social media management agencies on the whole. If you have something to add please feel free to contact us, we'd love to hear from you.
If you are looking for a top notch agency to manage your marketing and social strategy, look no further. Fill out the form below and start a conversation. We look forward to hearing from you!
Contact Apex Digital Media