Your Digital Brand is an Opportunity
If you run a business you have a digital brand. It doesn't matter what your business is, whether you're a plumber or a multi-national soft drink – you are a brand and in 2016 you have a digital face. Knowing that you are a brand can be scary because with that power comes great responsibility (ha) but it's also a great opportunity. Remember that perception is reality and once you acknowledge that you have a brand you can begin to position it for yourself, create and manage that perception.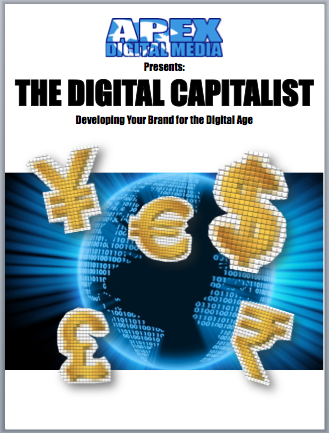 The digital landscape presents an incredible opportunity for businesses. By simply claiming your business name on social media platforms such as Facebook & Twitter you can begin to own and forge your own public perception.
While we don't recommend that a lot of businesses rely on a platform like Facebook as a source of lead-gen or a way to drive substantial online revenue, what it is great for is brand positioning. By simply having a presence on Facebook and interacting with users through it you can begin to create more familiarity and loyalty with your brand whatever it may be.
This applies to all interactions. Don't be afraid to take an irate customer head on through a platform like Twitter and Facebook. Most people will look at a system like Yelp and realize that if you've been in business for a long time you most likely will have a few detractors. But if you keep it honest and keep your overall responses positive you can establish yourself as a trusted business and this will almost always translate into additional customers.
Do Whatever It Takes to Leverage Video
One of the quickest ways to develop a following and win traffic from organic search is to create video. Even Entrepreneur's digital writers recommend it as one of the first things to think about in relation to Digital Branding.
Your content on YouTube does not have to be complicated. It can be simple things like a quick tour of your store, maybe some video testimonials from customers. If you're a contractor or do any kind of custom work you can show footage of completed jobs, etc. etc.
Video content is also more heavily favored by organic search. The reason is the user experience, if you are hurriedly searching Google for tips on how to fix a leaking toilet chances are you need the information fast. Google understands this and will try to show their users the quickest most efficient path to that information. If you do anything service based and create "tutorial" content or anything that is instructional and helpful is going to be elevated in search.
Something is Better Than Nothing
At the end of the day – do anything. Even if your video is a photo with a voice over getting that content out there is key. You can spend weeks thinking about what to say, what to show, how to show it, etc. but action is how you win the users. We live in a time where things move at lightning speed so don't let the perfect be the enemy of the good. So what are you waiting for, get out there and start creating your digital brand!