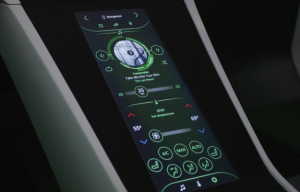 CES 2016 recently took place in Las Vegas and there were a lot of varying opinions about the show, what it had to offer and what it says about the coming year.
A lot of people said that the show was a bust with no real new breakthrough technology. Others took a more optimistic outlook about the nature of the show.
Sheldon Monteiro, CTO of Sapient Nitro has an optimistic outlook. He ran through his 3 major takeaways from the show.
Everything he saw last year has dropped in price significantly. It's also become more capable. Everything is better and cheaper.
Last year it was about everything being connected – this year connected items are talking to each other and there are ecosystems around these relationships. One device (your TV) is talking to another device (your iPad).
Iteration – Things are incrementally better.
What does this mean? Integration of devices will enable advertisers to get in front of users across multiple devices. The amount of data that firms are able to collect and utilize should increase greatly as a result of this increased synergy between new technologies.
Read the article here.
Or watch the full video here: