There are a lot of "free" or cheap website companies out there. Wix, Squarespace and Weebly to name a few. The problem with these are many – they only give you a limited amount of real estate, the SEO is terrible, they don't include things like branded email or hosting costs… we have a solution.
For a one time charge of $495 Apex Digital Media will build you a fully responsive website. This also includes:


1 full year of hosting (Renewed annually at $120 – or monthly at $15 per month)
3 branded email addresses (@yourdomain.com – additional emails available at additional cost)
mobile responsive website with up to 5 pages.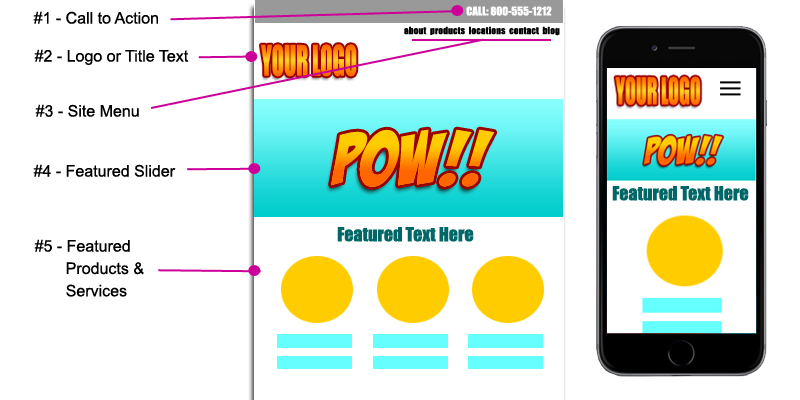 The Apex Business Website package offers a simple product for a simple price. Here are a few of the things we feel really make this a value for any business…
Better Search Engine Optimization (SEO) and ranking / SEO than solutions like Wix, Sqaurespace, Weebly, etc.
Professional look and feel – not slapped together by an intern.
A more custom design based on your industry and needs.
Easy access to high quality marketing services such as SEO, Social Media Management, etc. via the Apex Digital Media agency.
Cost efficient – You get a professional customer facing website at a reasonable cost.
Analytics, webmaster console and other marketing tools included as part of set up. We also provide a quick primer on how to view and interpret Google Analytics and Webmaster Console data!
24/7 support and service for any issues that arise with the website or email!
More new business via the internet!!
---
With services like Wix and SquareSpace you pay for it and you have to put it together. With Apex Business Websites a $495 one time cost gets you the whole website, built to specification (within our guidelines) and setup on a private server. The free website services will charge you additional for emails, tech support, analytics, etc. but we offer it all in one package at one simple price. The only thing you pay for after that is annual hosting. The cost of us hosting your website and email accounts is essentially $10 per month ($10 x 12 = $120).
Contact Us To Get Started!